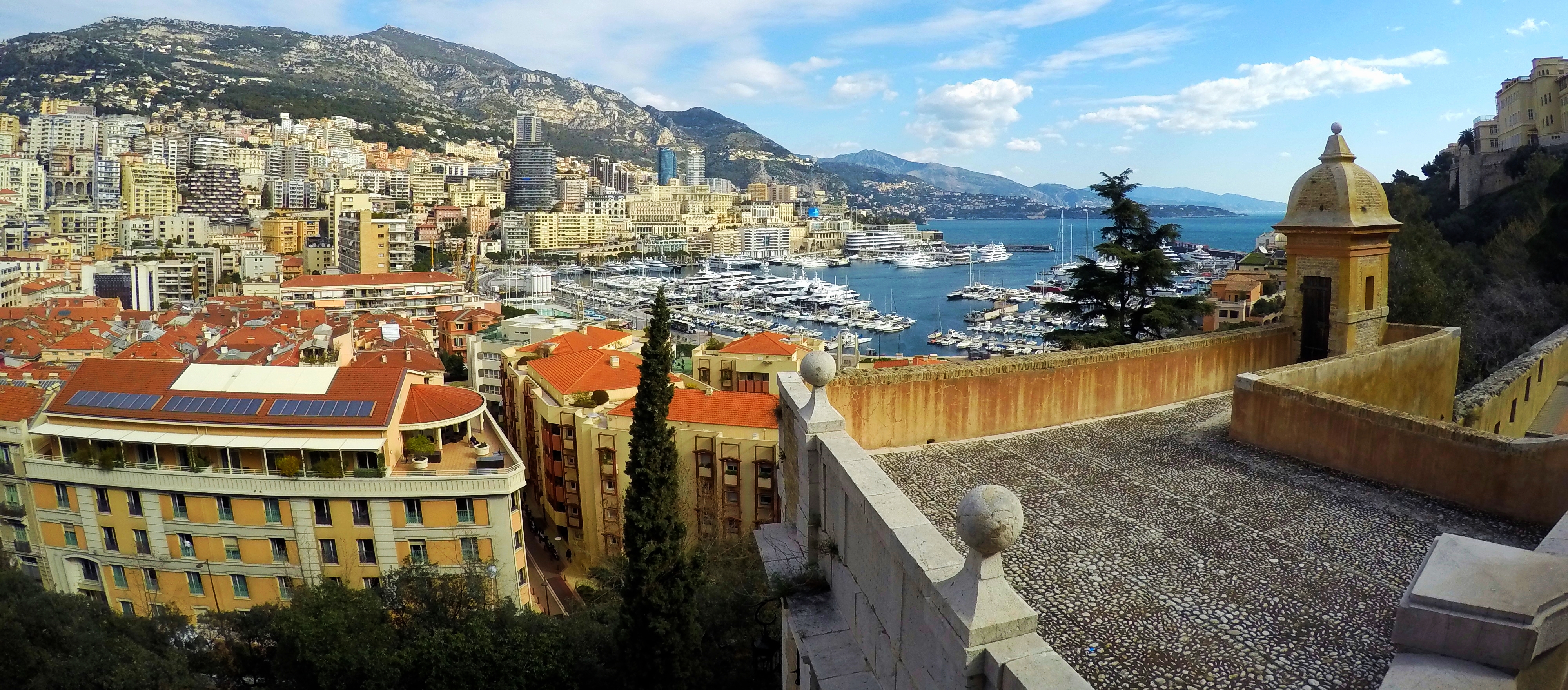 ---
Monaco lies on the French Riviera and is completely enclosed by France. It's the second smallest country in the world with only 2km² in size. Monaco is a tax heaven and home to the largest number of millionaires and billionaires per capita in the world. With a population of over 36,000, Monaco is the world's second most densely populated country. Macau leads the list. Monaco is a Monarchy ruled by Prince Albert. It's known for its gambling & luxury industry and therefor a favorite playground of the rich and famous. You will get around with the French, English and Italian language. Monte Carlo is the so called 'capital' of Monaco, but it's more an administrative area. You will find most of the highlights in this district.
Facts
Capital: Monaco official; Monte Carlo unofficial
Language: French, Italian
Currency: Euro
Part of EU: No
Population: 33.000
Size: 2 km² (1/100 of Amsterdam)
Daylight saving time: Yes
Visas: Not required for most European citizens. Part of Schengen
Best time to visit: Apr – Oct (European spring till autumn)
Visited: 2016
Monte Carlo
Monte Carlo is not cheap, so bring plenty of cash / credit cards if you plan to stay here multiple nights. I opted to stay in Nice, France. It's a nice city, a lot cheaper and only 20 minutes by train from Monte Carlo. Monaco is so small that you can explore the entire country on foot.
The harbor of Monte Carlo is one of the prettiest harbors I have ever seen. It's filled up with heaps of luxurious yachts. You will get the best views overlooking the harbor from the square in front of the Palace of the Prince. These views are simply breathtaking. The mountainous backdrop lined up with apartments definitely helps to create this amazing view.
You will see many, many Ferrari's, Lamborghini's, etc. roaming the streets of Monte Carlo. It starts to feel 'normal' after a while to see these expensive cars driving around the city. Luxury walks hand in hand with security. I found this out after being a tourist in Monte Carlo for 15 minutes. A policeman approached me and requested to hand over my passport for a routine check. He called the office and they went through their system to check if I don't have a criminal record. After the system gave the green light it wasn't over yet. The policeman interviewed me for another 30 minutes to check if I wasn't planning to rob the casino. I guess he watched Ocean's Eleven too many times 😉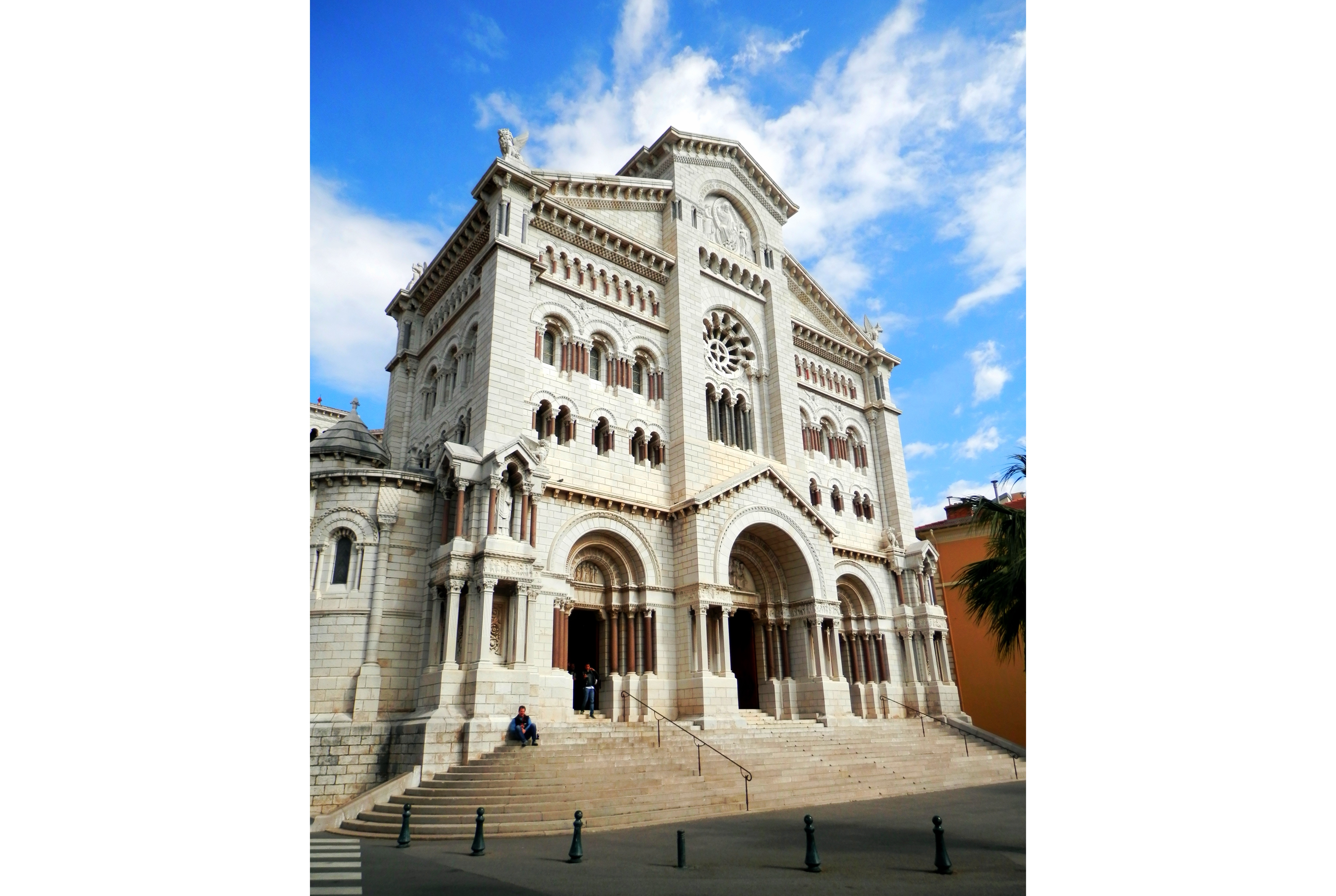 The most popular annual event in Monaco is the Formula 1 race, with tracks passing through the city streets. It's the most fun track of the Formula 1. Monaco was always high on my list after seeing the event on tv as a young boy.
Another great thing to see in Monte Carlo is the changing of guards at the Prince's Palace. This happens every day at 11:55am precisely. It attracts heaps of crowd though.
I love to get my passport stamped with unique destinations which don't have an official stamp. My favorite stamps are those of Antarctica, Easter Island and Machu Picchu. Now I can add Monaco to the list. You can get your stamp at the Tourist Office and it's free!
The architecture you will find while walking the streets of Monte Carlo is stunning. It gives an old European charm to the city. The masterpiece is with no doubt the famous casino of Monte Carlo.
After a full day of exploring Monaco it was time to head back to Nice, France. There's no official border crossing by the way.
This is the short version of Monaco. There are many more great things to do in this awesome city, so start exploring!
Check out my Flickr album for more Monaco pics!
---