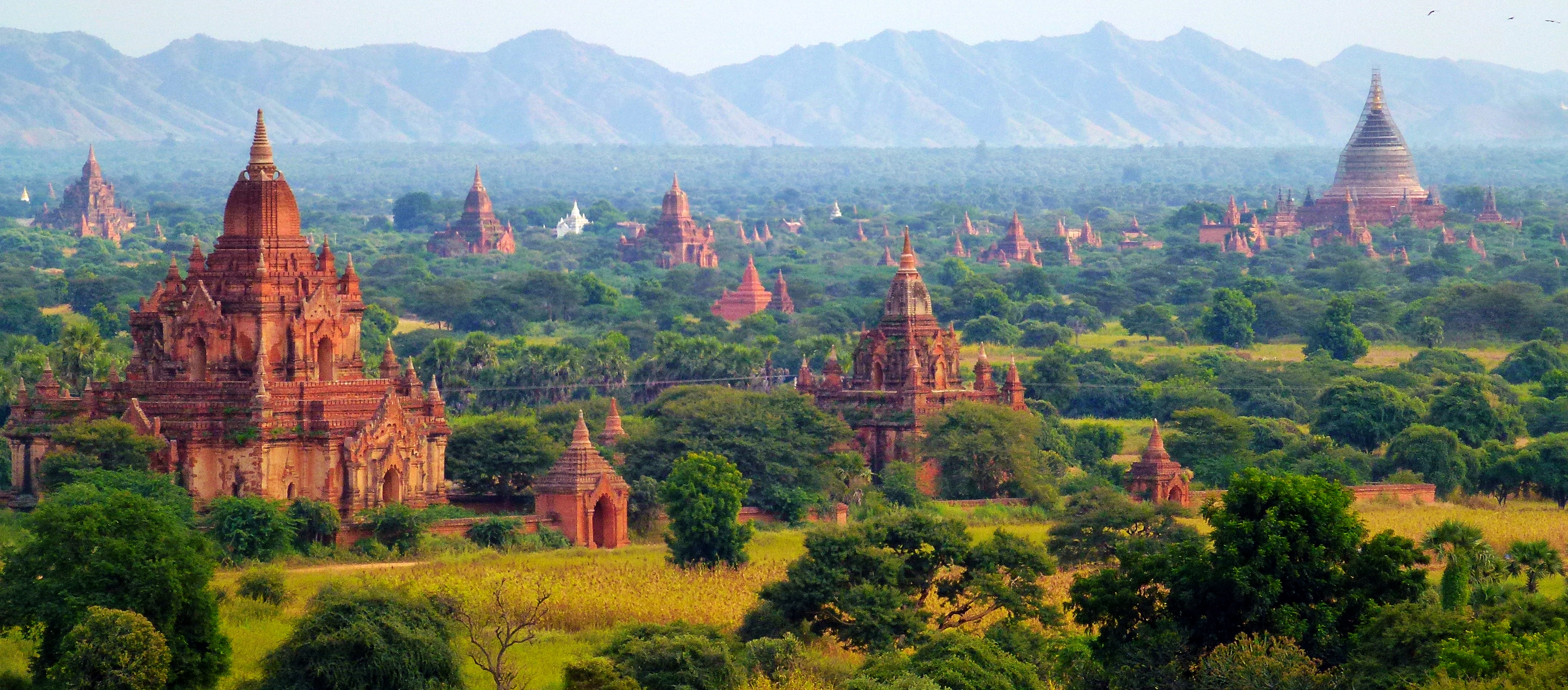 ---
Bagan is the highlight of Myanmar and for many travelers the only reason to visit this fascinating country. With roughly 4400 temples Bagan earned the name of "Temple Capital of the World". The temples date from around the same period as those of Angkor. Maybe Angkor's individual temples may be more spectacular, but Bagan's brilliance is in the amazing views of temple upon temple dotting the plain. Dusk and dawns are simply magnificent.
I spent 2 days, in late 2013, walking and cycling around the enormous site. Here's my photo essay of that day.
Photo Essay
I got to Bagan at 4 in the morning with the overnight bus from the capital, Yangon. For accommodation you have 3 options: Old Bagan (big wallet), New Bagan (midrange wallet) or Nyaung U (small wallet). As a die-hard backpacker I chose to stay at the May Kha Lar Guest House in Nyaung U which is a short stroll from the bus station.
The best way to see the ancient site of Bagan is by bicycle. You can choose between an old fashioned bicycle or a super fancy pink electric bike. I thought I'm Dutch, I'm used to ride a bicycle, so I chose the old fashioned one. Well I wish I didn't. The roads are bad, bumpy and some fully covered with sand which makes it really hard and exhausting to ride a bicycle. The second day I had put away my pride I chose the pink electric bike instead.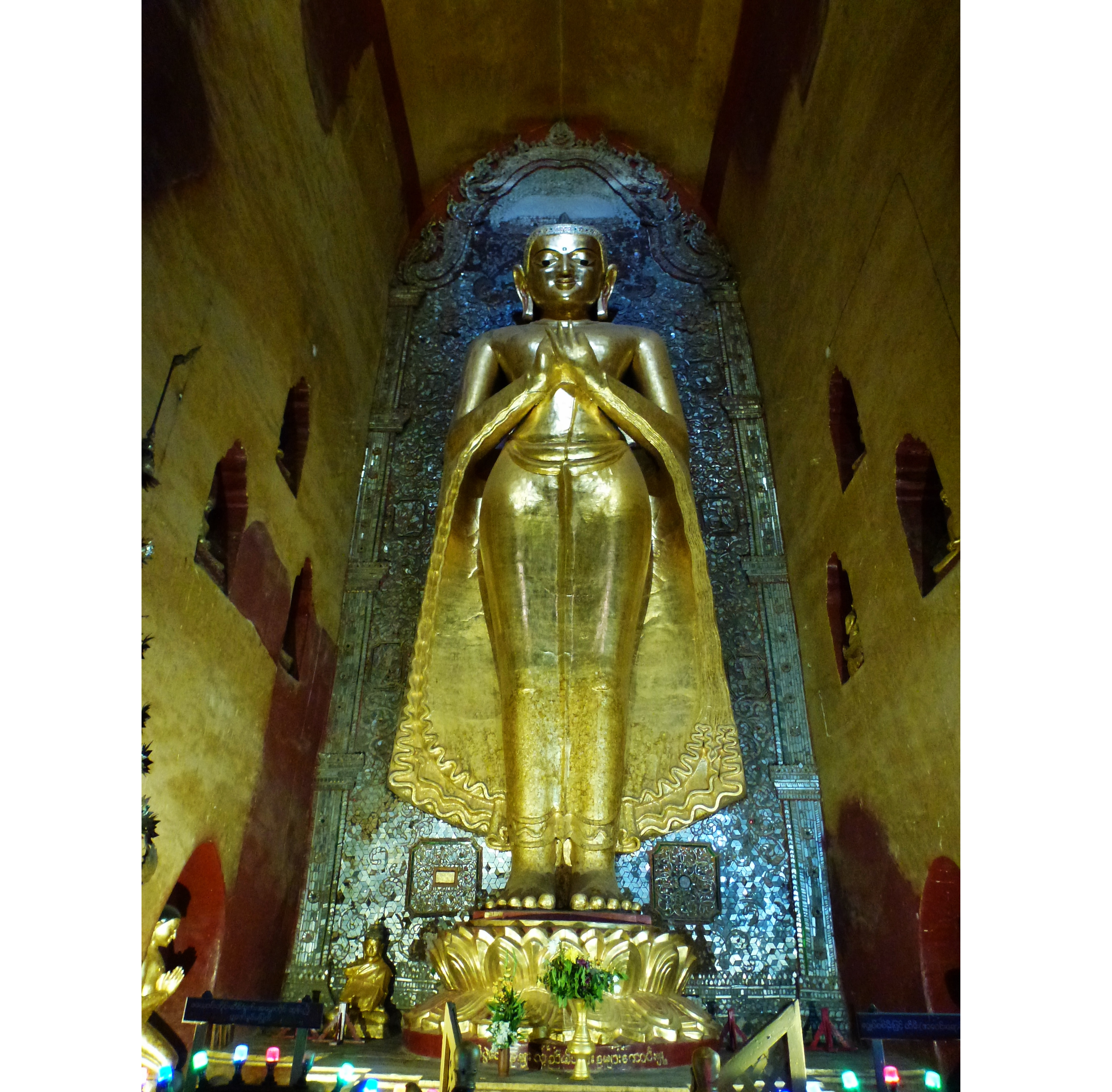 With 4400 temples waiting for me I was overwhelmed: where do I start? I did a bit of research beforehand and targeted a few big-name temples which formed the basis of my circuit. But the real fun in Bagan is in discovering temples as you cycle around.
Many temples can be climbed; look for a doorway, which most of times means that there's a narrow stairway which leads to a viewing platform. The views from the top of these temples are just unbelievable. It gives you a great perspective of the size of this ancient site; hundreds of temples in every direction. I needed some time to take this all in; just Wow!
The temples have to be entered and climbed barefoot, so wear comfortable shoes as you have to take them off and put them back on quite some times during the day. And off course, needless to say, bring plenty of water.
A few temples worth exploring are: Thatbyinnyu Pahto (Bagan's highest temple), Ananda Pahto, Buledi (good for sunrise), Shwesandaw Paya, Dhammayangyi Phato, Sulamani Phato, Pyathada Paya (good for sunset) and Mingalazedi.
The temples of Bagan are extremely peaceful and it will happen quite some times that you will have the temple and its amazing view all for yourself. You start to wonder how this place would have been back in its glory days over 800 years ago.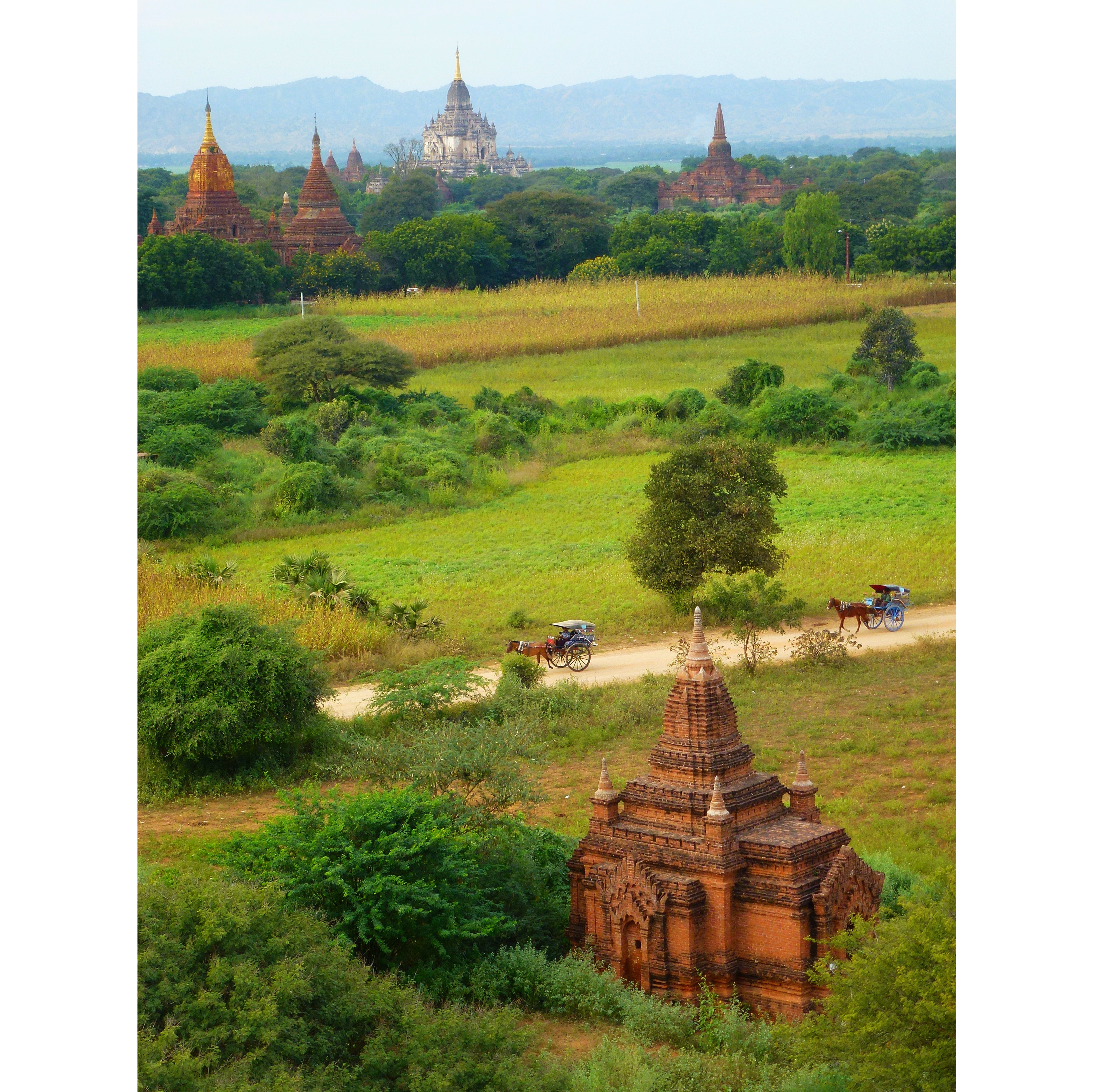 If you want to take it slow (and avoid the burning sun) you can also arrange a horse cart for the day. These horse carts are already waiting for you as soon as you get off the overnight bus from Yangon. You can jump right in the cart and head off to one of the temples for a sublime Bagan sunrise. I chose for a few more hours of sleep in my hotel 😉
Another way to see the site in its full glory is by a hot air balloon. During sunrise you will see heaps of hot air balloons scattering around the sky. A bit too pricey for me with rates around $300. A bicycle is just fine for me 🙂
I'm not a big morning person so I skipped the sunrises over Bagan, but instead in the late afternoon I chose one of my favorite temples and waited until the sunset kicked in. A surreal and breathtaking view! The mist helps to create a mythical and medieval atmosphere.
With no doubt: Ancient Bagan is one of the most spectacular sights in Southeast Asia. The views from any of the temples are just mind blowing. Bagan is not as busy as Angkor, but I'm not sure for how long this will last as the visa regulations for Myanmar are starting to loosen up which makes it a lot easier for travelers to enter this incredible country. Check it out before it becomes the second Angkor!
Check out my Flickr album for more Bagan pics!
---