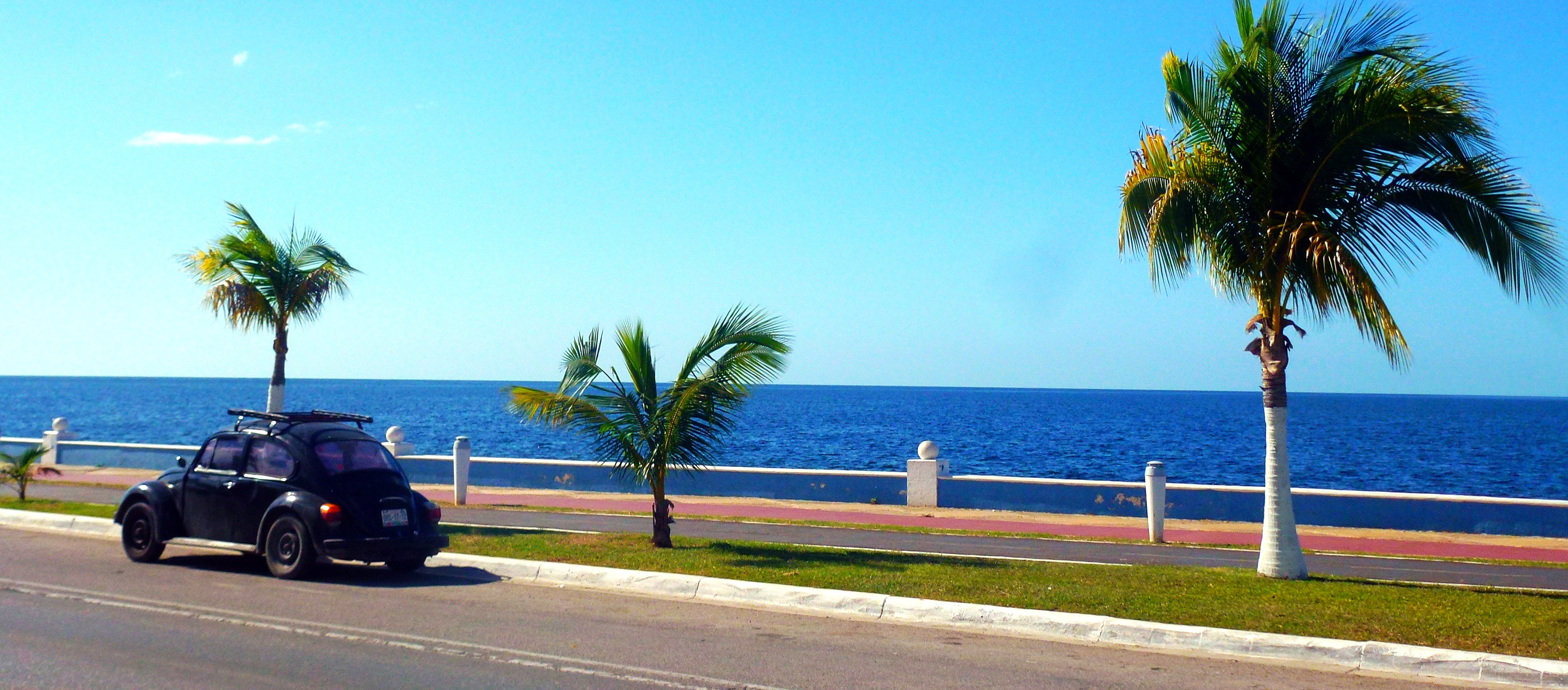 ---
As long as I can remember I've been intrigued by the Mexican culture and its magnificent history. This huge country connects the United States with Central America and offers tons of sights and activities. Just to name a few: paradise-like beaches, mountains, jungles, deserts, world class diving, swimming with whale sharks, Spanish colonial-era towns, delicious food, vibrant music scene and heaps of ancient Mayan city ruins scattered throughout the country with Chichen Itza being on top of the list as one of the new seven wonders of the world. The regions Yucatan and Chiapas are the most popular states of Mexico. Let me show you why Mexico should be your next holiday destination.
Facts
Capital: Mexico City
Language: Spanish
Currency: Mexican Peso (1 €  ≅ 20 MXN)
Population: 130 million
Size: 1.964 million km² (47 times Holland)
Daylight saving time: Yes
Visas: Not required for most nationalities (except African and Asian nationalities)
Best time to visit: Dec – April (dry season)
Visited: 2016 (part of Central America trip)
Itinerary: 2 – 3 weeks
Isla Mujeres
I chose Cancun as my starting point for my Mexico-trip. Not because Cancun was on top of my list to visit, but moreover because Cancun is well connected with the cheaper airlines departing from the USA. Cancun is famous for its long stretch of resorts, restaurants, beaches and nightlife. This city is a very popular holiday destination for Americans and spring breakers. Cancun's vibe feels therefor more American than Mexican. These Americanized places are not really my cup of tea so I chose to stay in downtown Cancun at the Moloch hostel which has its own refreshing swimming pool. The hostel is conveniently located near a shopping centre, a market with dirt cheap tacos and Cancun's bus station (which are called ADO's in Mexico).
Isla Mujeres is a beautiful, although over crowded, island just off the coast of Cancun. There are numerous expensive fast tourist ferries between Cancun and Isla Mujeres, but if you're on a budget I recommend to take a collectivo (shared van) to the cargo ferry dock (Puerto Juarez) from where you can take an inexpensive cargo ferry to Isla Mujeres.
I continued my trip down the coast of Yucatan to Playa del Carmen. Buses leave Cancun for Playa del Carmen almost every hour, so no need to book your tickets in advance.
Tulum
Playa del Carmen feels like the same cup of tea as Cancun. Although Playa del Carmen is not something for me it sure is an convenient hub to visit nearby attractions like the island of Cozumel or the archaeological ruins of Tulum. The ruins of Tulum can be visited as a day-trip out of Playa del Carmen, but if you've some more time I would advise to stay a few nights in Tulum town.
The ruins are fascinating, but the reason why Tulum is so stunning is because of its location. The Mayan walled city is situated on 12-meter tall rocky cliffs. Tulum's coastline is just spectacular.
Many tour operators can be found on the beach who want to take you out on a short boat trip along Tulum's coastline. The ruins and Tulum's rocky cliffs look spectacular from the boat.
I continued my trip inland by taking the bus to the colonial city of Valladolid.
Valladolid
The provincial town of Valladolid is just magical and such a relief after spending time in Cancun and Playa del Carmen. Valladolid feels like the real Mexico. It's a great city for a few nights. Furthermore it also makes a great hub to visit Chichen Itza and the numerous nearby Cenotes (limestone sinkholes).
It was New Year's Eve when I visited Valladolid. The main square was full of people, a band was playing and a male doll filled with fireworks was placed in the middle of a crowd of happy Mexicans. At midnight the doll was lighted up and fireworks started to shoot out of this doll in every direction. No safety barriers or anything, we were just dodging the fireworks. Interesting experience.
Chichén Itzá & Ik Kil
The next day it was time to visit one of the new seven wonders of the world: Chichen Itza. A fascinating place! I wrote a separate post about Chichen Itza and its nearby Cenote Ik Kil which you can read here.
Campeche
The colonial-era harbor city of Campeche can be reached in 4.5 hrs by bus from Valladolid. Campeche has a very pleasant vibe. It's a colorful town with great architecture. The people are so friendly here. This is definitely my kind of town! I also had here one of my best meals of Mexico. Mexican food is so good and cheap! I could eat here all day long. When you're in Campeche you should try marquesitas which are basically crispy rolls filled with sweet stuff, cheese or other yummy things. They sell them around the main plaza when the night falls.
Every night around 8pm you can watch a free 30-minute visual show in the city centre. The façade of the library building is transformed into a huge screen where an animation of the city's history is being projected. Very visual, artistic and fun!
Edzná
The Maya archaeological site Edzná is easily accessed from Campeche by collectivo. It was one of my favorite ancient sites in Mexico. I was really surprised that there were very few tourists.
I teamed up with 2 great guys, a Canadian athlete and a senior German world traveler, from my hostel (Viatger Inn in Campeche) to explore this ancient site. My new German friend just turned 72, but still traveling the world like crazy. He was running up and down the temples like a 20-years old backpacker. I could barely hold up with him. He was so full of energy!
Palenque
You can reach Palenque town by bus from Campeche in roughly 5 hrs. The jungle ruins of ancient Palenque are the major draw here. The dense jungle covering the hills surrounding the ancient city forms a jaw-dropping background. I wrote a separate post about my visit to these spectacular jungle ruins which you can read here.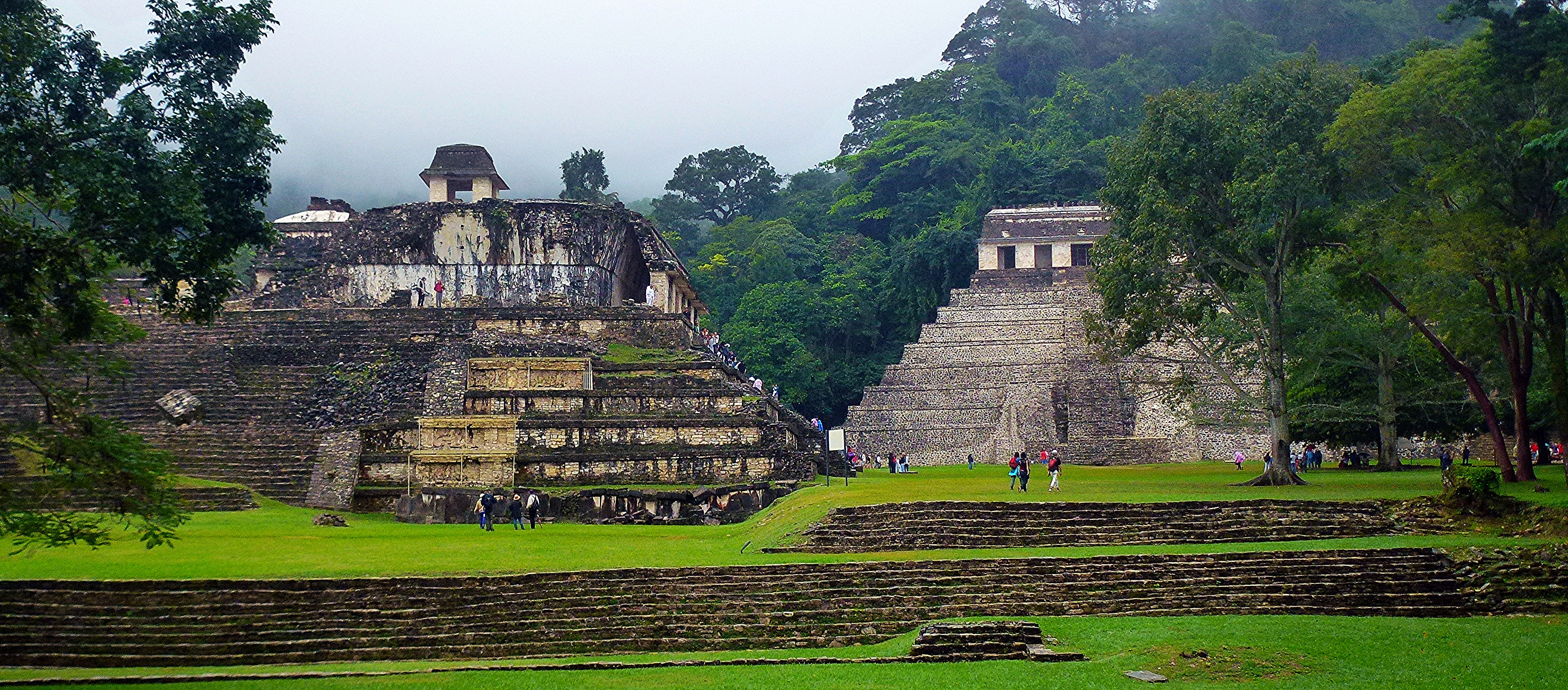 Mexico stole my heart with all its amazing sights, nature, food, people and culture. Mexico is definitely a country which I want to visit over and over again. From Palenque I took the bus into Guatemala!
Check out my Flickr album for more Mexico pics!
---