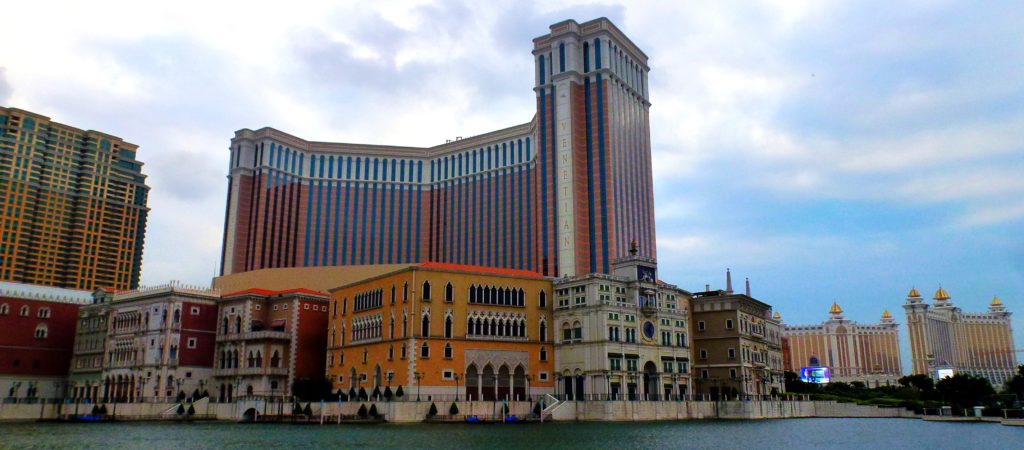 ---
The former Portuguese colony Macau is a Special Administrative Region (SAR) of China and therefor not a country on its own. Tiny Macau is often called the Las Vegas of Asia, but this small nation has so much more to offer than only casinos and gambling.
You can reach Macau in an hour by ferry from Hong Kong. So it's a perfect side trip if you are in HK! I visited Macau in 2009 and 2013, both with an group of close friends from back home.
Facts
Capital: None
Language: Chinese, Portuguese
Currency: Macanese Pataca & HK Dollar (1 €  ≅ 9 MOP / 1 €  ≅ 8.7 HKD)
Population: 600.000
Size: 29.5 km² (1/8 of Amsterdam)
Daylight saving time: No
Visas: Not required for most European citizens, others visa on arrival or visa required before entry
Best time to visit: Oct – April (winter and spring)
Visited: 2009 & 2013
Here are 5 awesome things to do in Macau.
1. Ruins of St. Paul's & Fortaleza do Monte
The Ruins of St. Paul's is a complex of ruins from the 16th-century, but the most recognizable ruin is the one from the Portuguese Church of St. Paul which dates from the 17th-century. The church attracts heaps of crowds as it is the number 1 thing to do in Macau.
Just behind the ruins you can go up to Fortaleza do Monte, the remains of this fortress gives striking views over the skyline of Macau! The Macau Tower and Grand Lisboa are easy to spot here.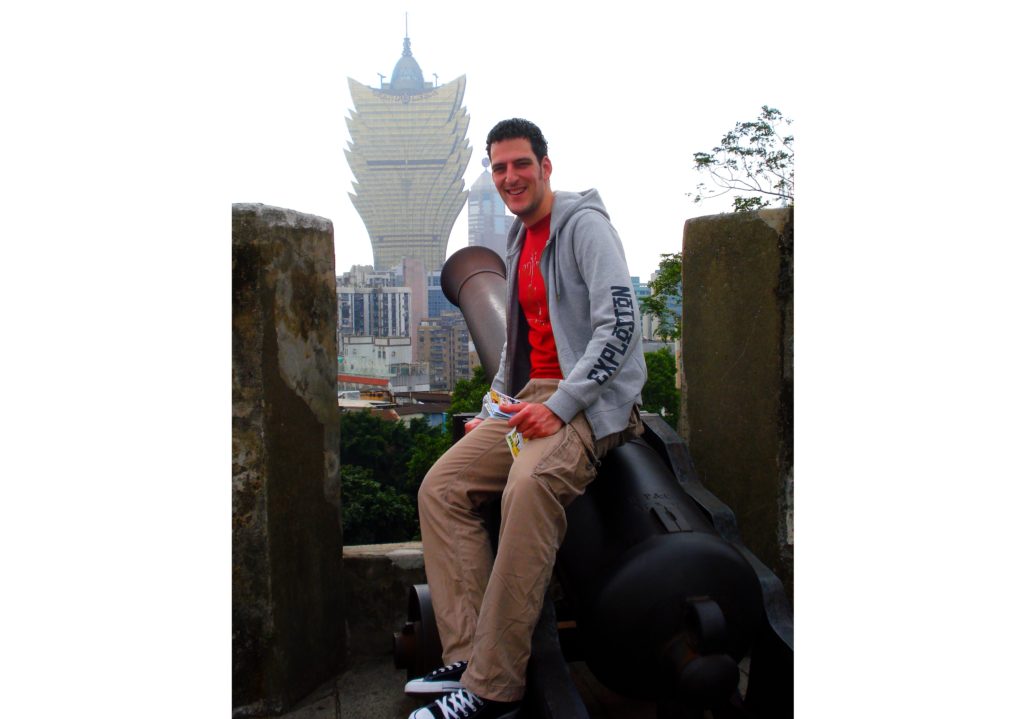 2. Senado Square
The main square (Senado) in Macau is a great place to sit, relax and wander around the backstreets. You will find great architecture; a mix of old Portuguese and Chinese buildings. You can get some delicious food in this area as well. I'm a massive fan of dumplings, I could eat them all day long! Plenty of dumplings to be found here 🙂
The square lights up lovely at night!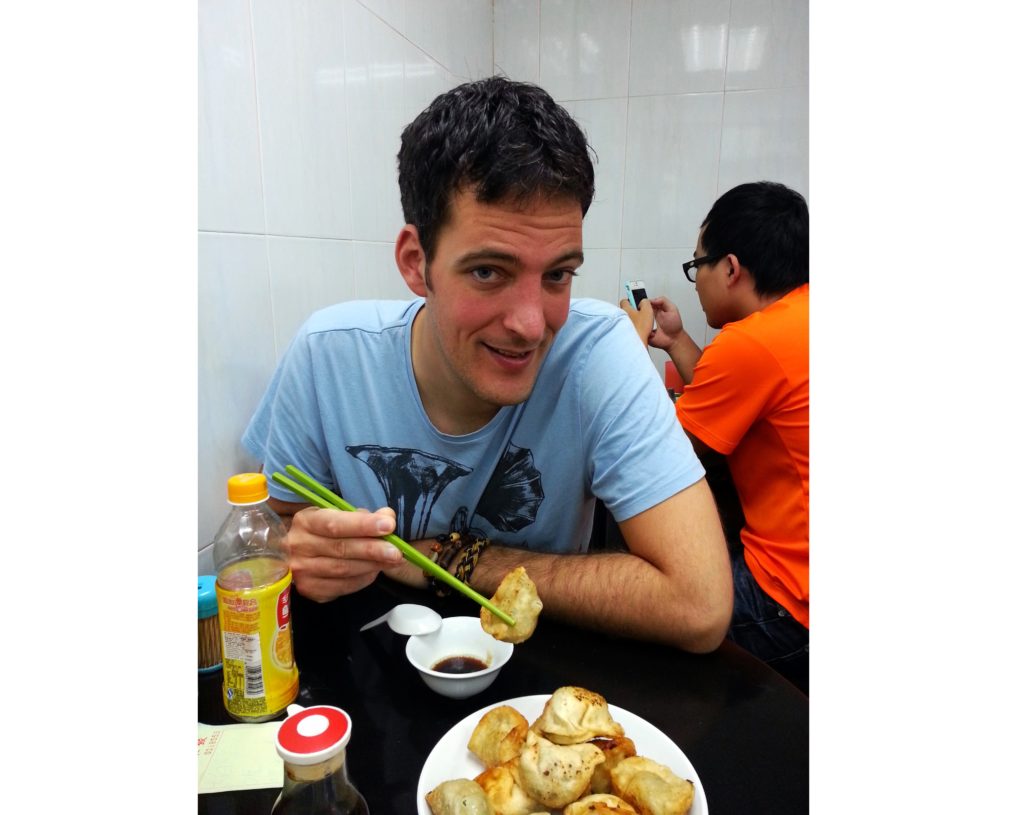 3. Casinos
It's not difficult to find a casino in Macau that suits you; there are heaps of casinos to choose from! The hotels and their respective casinos are majestic! And there's a never ending construction going on to build even more casinos. When I visited Macau in 2013 for the second time there were already so many more casinos added to the strip compared to my first visit in 2009. I can't imagine how it looks like now.
The most famous casino in Macau is the Grand Lisboa.
4. The Venetian
The most impressive hotel and casino in Macau is The Venetian. It's almost an exact replica of the one in Las Vegas. The hotel is massive and you literary can get lost here! You can find all the things here that reminds you of Venice, like the canals, gondolas, squares, shops and off course plenty of food and drink places.
The roof looks like the sky, it gives you the feeling that you are walking in the open air. Well minus the air-con then 😉
5. Macau Tower
The 338 meters high Macau Tower is easily recognized as it can be seen from almost  every corner of the city. The tower is home to the highest commercial bungee in the world! You can jump of the ledge from a thrilling 233 meters!  AJ Hackett has, besides a bungee jump, some other awesome thrills installed on the tower as well, like a Skywalk, a Night Bungee, a Tower Climb and a Skyjump. As a Flying Dutchman I had to try the Skyjump myself! Adrenaline rush!!!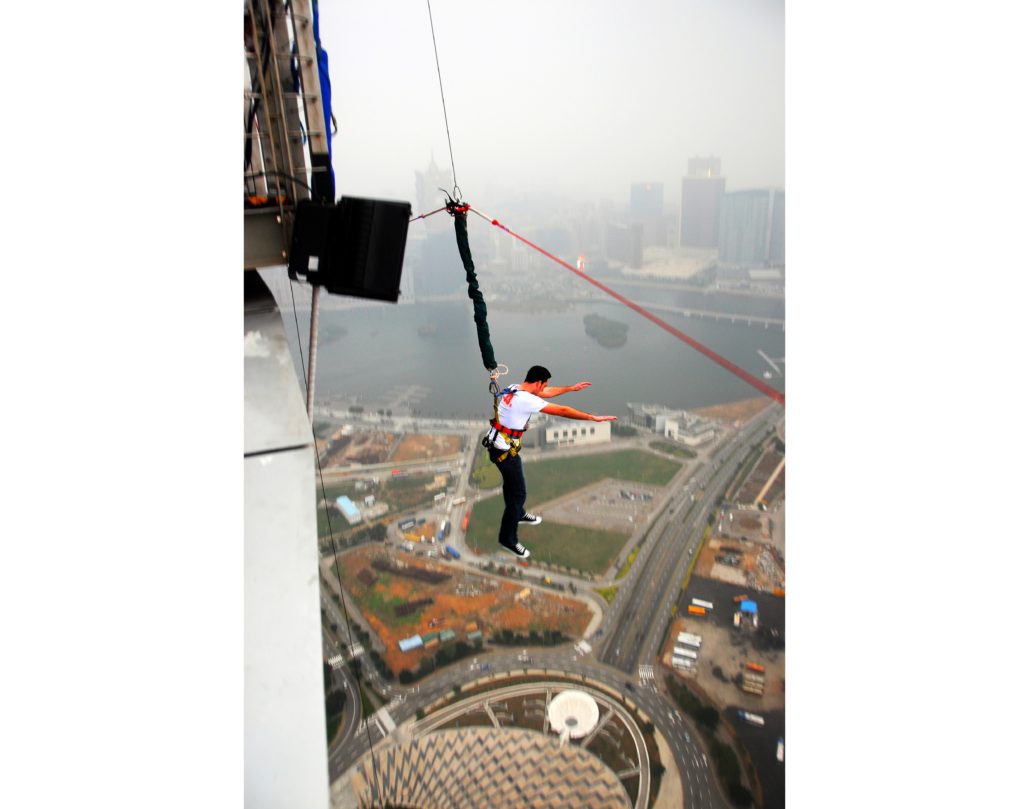 So that's it; the 5 most awesome things to do in stunning Macau!
What are your highlights of the Las Vegas of Asia?
Wanna see more travel pics? Check out my Photo Gallery
---