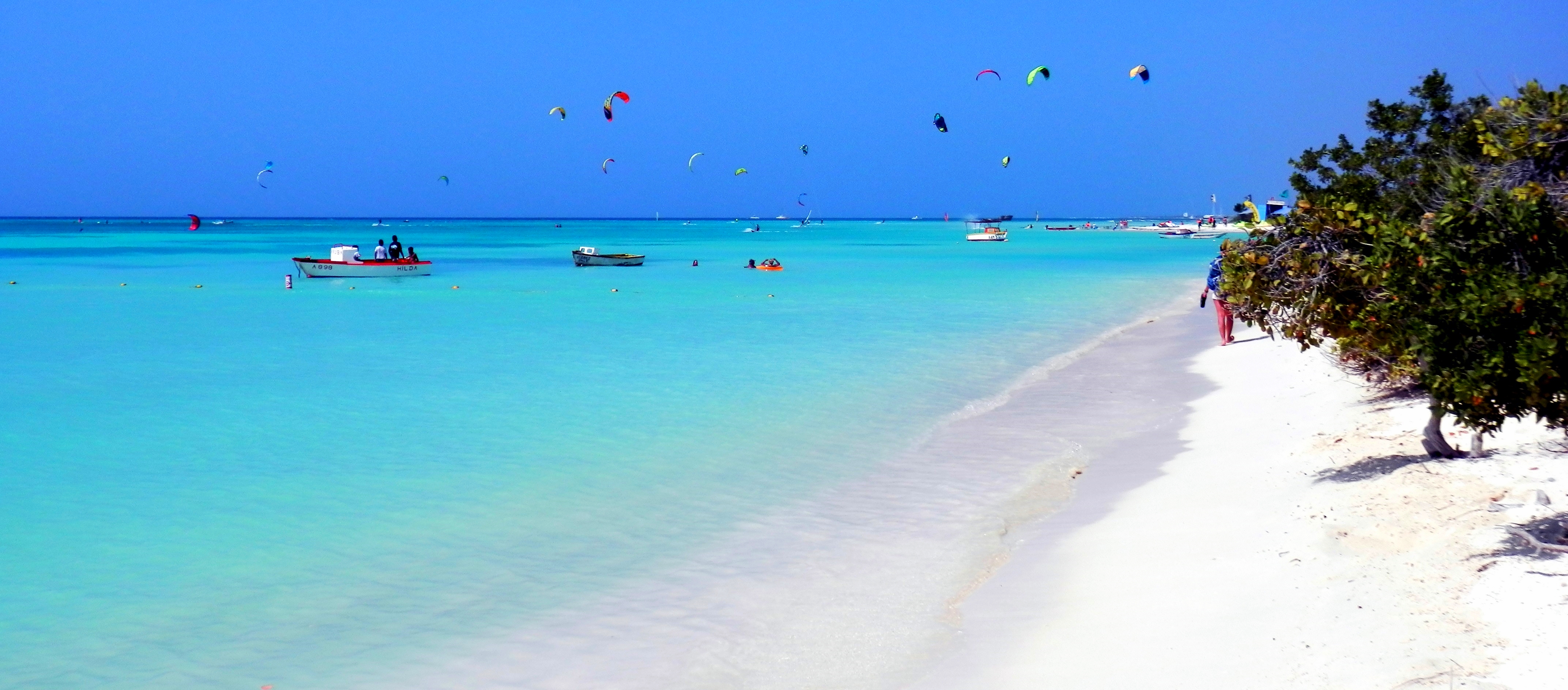 ---
Aruba is paradise with a big letter P!  I have visited tons of beaches all across the world, so with  heaps of material to compare with I can say that  the beaches of Aruba are marked high in my personal top 10!
The stunning island of Aruba is part of the ABC islands: Aruba, Bonaire and Curaçao. They are located north of Venezuela and are formally known as the Netherlands Antilles. Aruba is a great mix of Venezuelan, Caribbean, American and Dutch influences.  This island is a favorite on the itinerary of  cruise ships, so it can feel a bit crowded in the capital Oranjestad during the day. Aruba has a dry climate and a landscape dotted with cactus.  It's located outside of the hurricane belt and it has more sunny days than any other Caribbean island. See below why I call it paradise 🙂
Facts
Capital: Oranjestad
Language: Dutch, Papiamento, English, Spanish
Currency: Aruban Florin (1 €  ≅ 2 AWG)
Population: 100.000
Size: 178.9 km² (similar as Amsterdam)
Daylight saving time: No
Visas: Not required for most European citizens, others can enter with multi – entry Schengen visa
Best time to visit: Dec – May (dry season)
Visited: 2016 (part of Caribbean trip)
Oranjestad
After exploring Central America for a solid 2 months it was time for something different. For me as a Flying Dutchman I was always fascinated about the Dutch Caribbean islands. So far away from home and still part of the Kingdom of the Netherlands. Wow! There are plenty of cheap flights from Panama, Colombia or Venezuela to this little gem in the Caribbean. I took off from Panama City to the capital of Aruba, Oranjestad.
After arriving in Aruba  you feel directly the laid back and friendly vibe of this Caribbean island. And it felt so good to speak my own mother tongue again after speaking Spanish for the last 2 months. There are 4 languages (Spanish, English, Dutch, Papiamento) widely spoken on Aruba, so there won't be a language barrier at all! The official currency of Aruba is the Aruban Florin, but US dollars are accepted everywhere as well. The capital Oranjestad is a great place to start your Aruban adventure, the colorful architecture is stunning!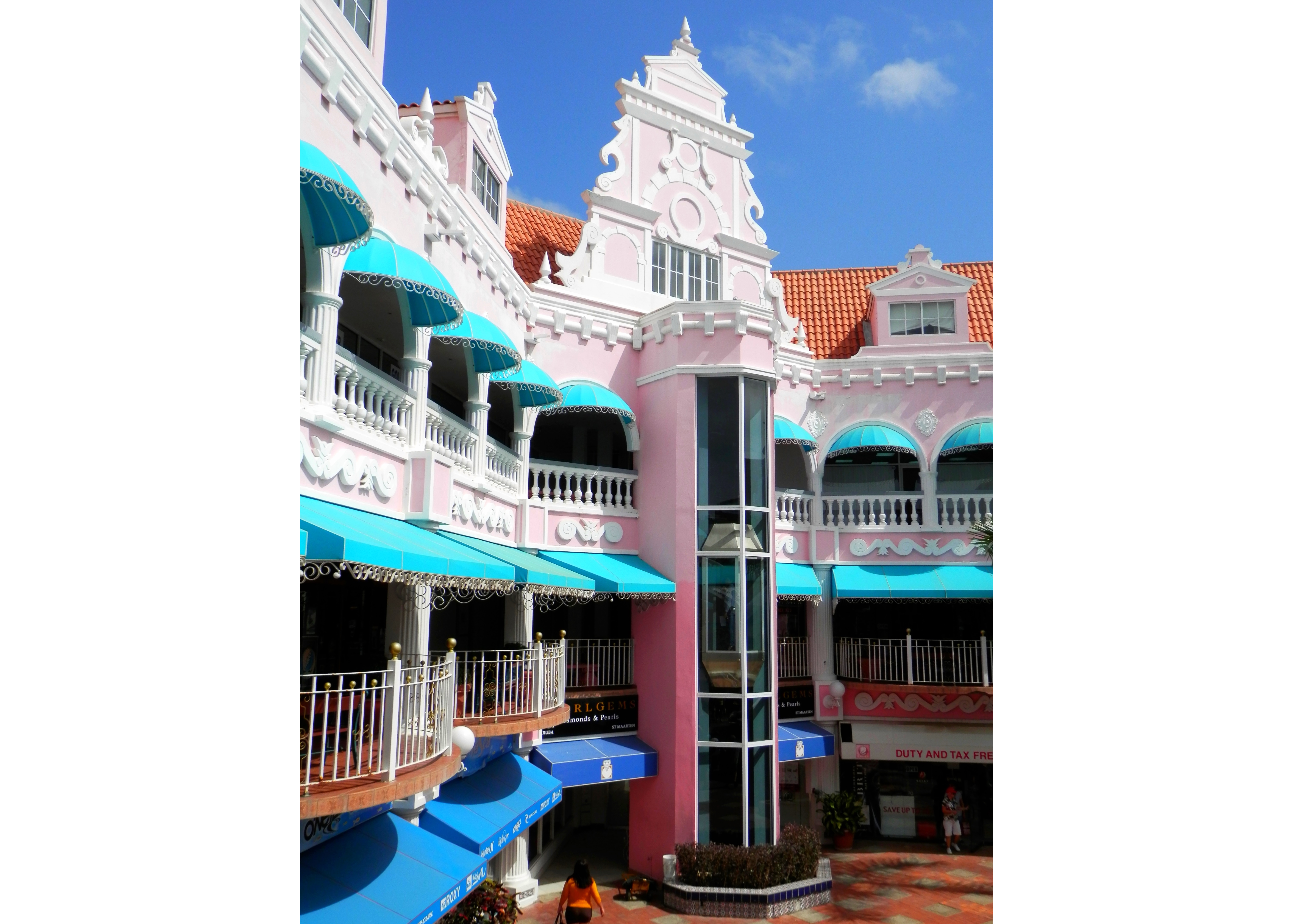 Aruba is not cheap, not cheap at all! I stayed at the only hostel on the island; Aruba Harmony. The hostel has a family-like feeling and the host Barbara is super friendly and will help you with anything you want to do on the island! And I forgot to mention that the hostel has a killer swimming pool as well! If you want to embrace paradise on a budget, meet fellow like-minded travelers and have a blast, stay at Barbara's place!
Oranjestad is great for shopping, dinning and a drink.  If you want a great night out, join the KuKoo KuNuKu bus! This bus with loud music drives around Aruba and hops from bar to bar. A fun environment to meet people! But the biggest charm of Aruba are off course the beaches!
Beaches
The beaches of Aruba are amazing and are one of the best you will ever see! The sand is so white and the water is so blue that it hurts your eyes, but it hurts with a big smile on your face! Aruba is exactly how I would describe paradise. I stayed here 3 days, but all I wanted was to stay longer. The days are perfect and you will forget all your problems and work back home.
I teamed up with an awesome group of newly made friends from the hostel to explore the beaches of Aruba! And there are heaps of beaches to choose from; the entire west coast of the island is dotted with fabulous beaches, the one more picture perfect than the other! The majority of the resorts are situated around Palm and Eagle beach and is therefor also the most crowded stretch of beach. Eagle beach is listed on many websites  as one of the best beach destinations in the world and it definitely fulfills its reputation, it's a beach that steps right out of your imagination!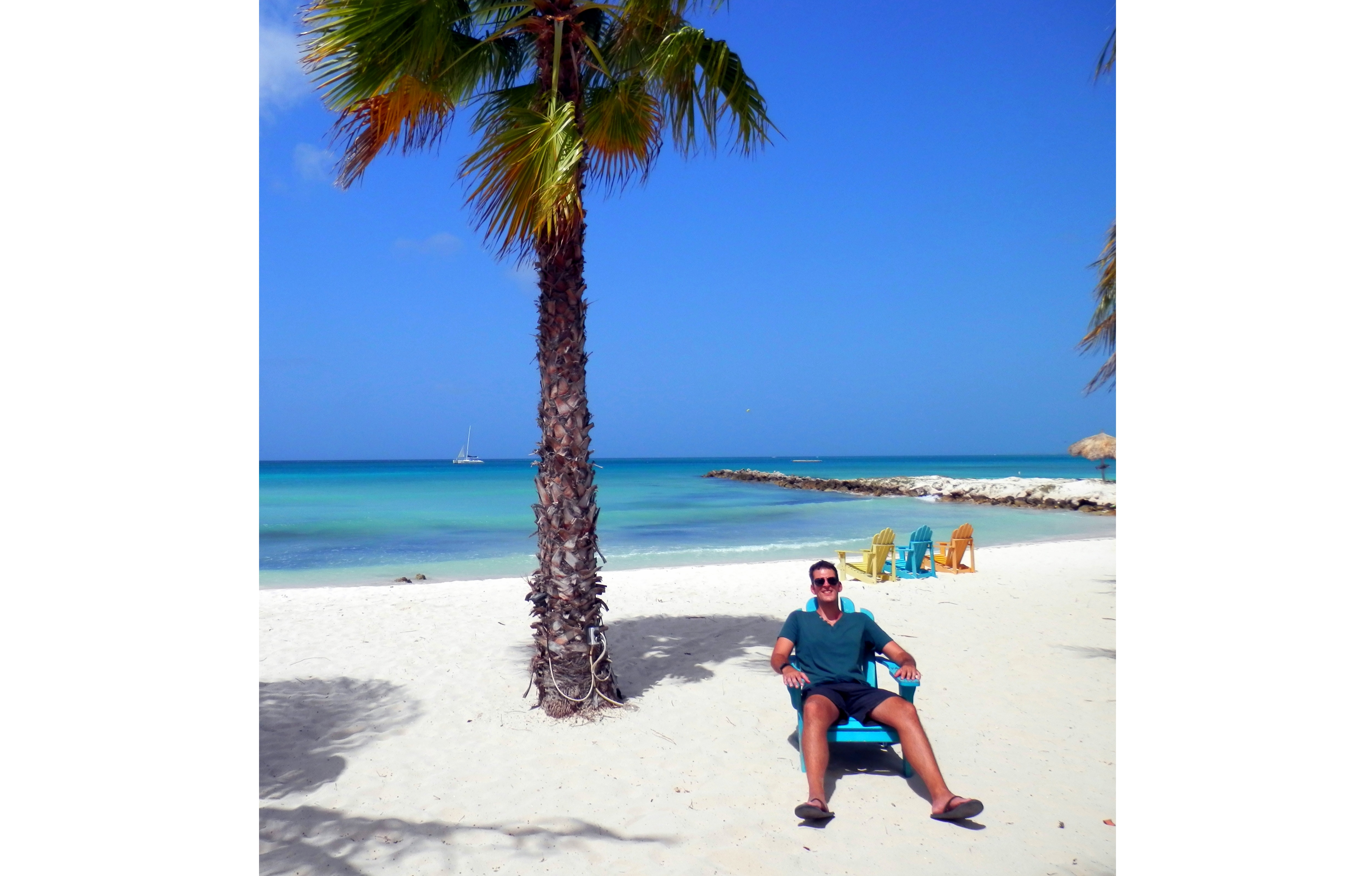 The west coast is easily explored by bus as the public transport on Aruba is pretty good and cheap. Hadicurari beach (Fisherman's hut) is a perfect spot for kitesurfing and you will find here plenty of schools who will help you in the water and catch some wind under your screen! Great fun!
There are plenty of water activities to do on Aruba and you will definitely not get bored here! But besides the activities, Aruba is all about…..relax.
The far north of the island, Arashi beach, has a perfect stretch of beach which feels more laid back than Palm or Eagle beach.
If you want to see more than beaches then you should definitly visit Arikok National Park. This part of the island is rugged and undeveloped.
Wait no longer and buy your ticket to paradise! Bon Bini!
I was really sad to leave Aruba, and I will definitely come back one day, because all you want when you visit Aruba is more! My next destination after saying goodbye to Aruba was the other Dutch Caribbean island, Curaçao!
Let me hear from you! Where is the place you call paradise?
Check out my Flickr album for more Aruba pics!
---