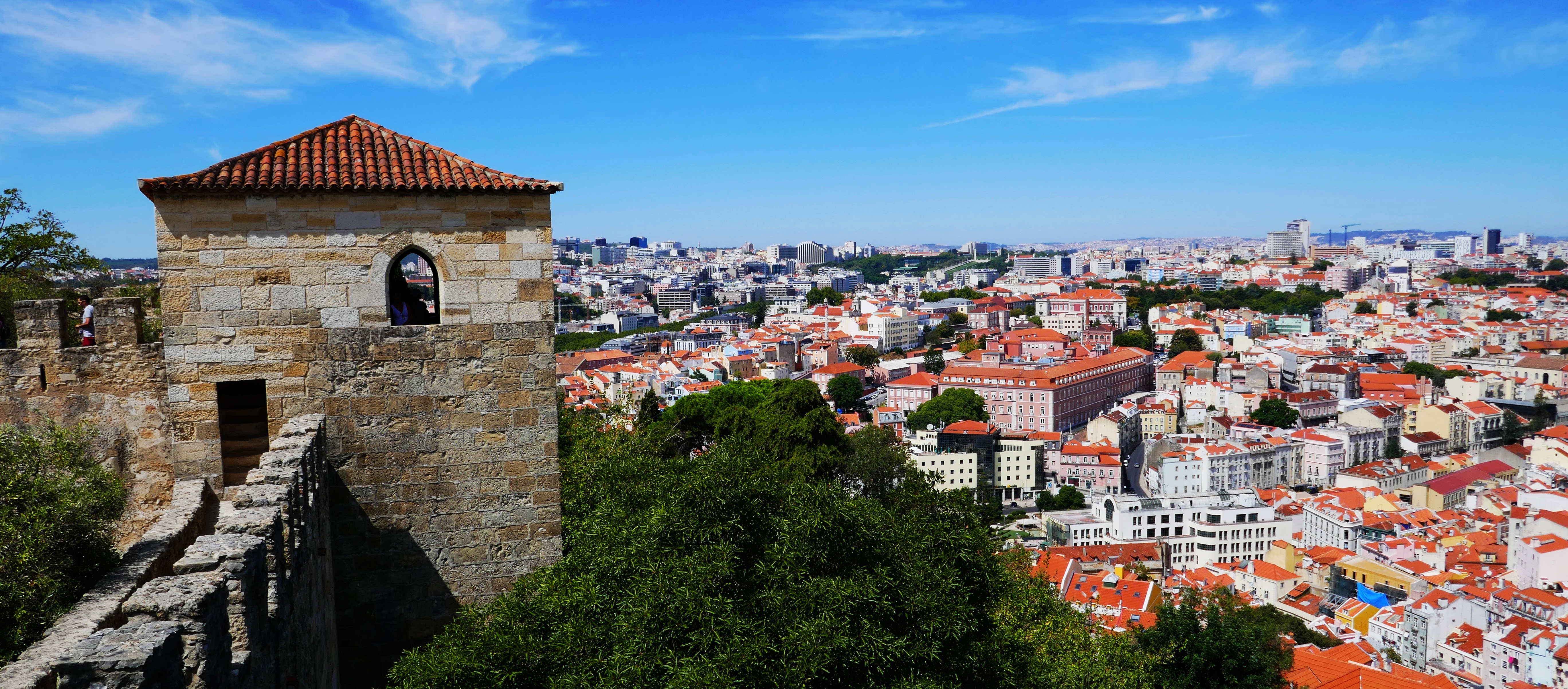 ---
Lisbon is the stunning capital of Portugal and one of the most picturesque and vibrant cities of western Europe. It's a city that perfectly blends traditional heritage with modern culture. Not to mention that this magnificent city is blessed with a glorious year-round climate. Surprisingly with all these perfect ingredients; Lisbon is still one of the least visited capital cities in Europe. Read on to find out my top 6 things to do and see in Lisbon that will ensure you have an excellent time!
Facts
Capital: Lisbon
Language: Portuguese
Currency: Euro
Part of EU: Yes
Population: 10.2 million
Size: 92.212 km² (2 times Holland)
Daylight saving time: Yes
Visas: Not required for most European citizens. Part of Schengen
Best time to visit: March – May and Sep – Nov (European spring and autumn)
Visited: 2017
São Jorge Castle
The castle of São Jorge, which stands majestically above the city, is a must for anyone visiting Lisbon. The views from up here over Lisbon are pretty spectacular.
Come early to avoid the crowds at the ticket office.
Trams
A trip to Lisbon is not complete without taking a ride on one of the scenic old trams. For some classic tram pictures head to 'Rua da Bica de Duarte Belo' and 'Calçada da Glória'. Tram 28 is the most popular tram to ride to Alfama. Just a very cool way to see the city.
You can easily spend a full day wandering around the Barrio Alto and Alfama districts for some brilliant tram pictures, just be prepared to climb some steep hills.
Belém
The Belém district, located west of central Lisbon, combines historic monuments, museums and pleasant parks. It's a wonderful area of Lisbon which should keep you busy for a half day. You can reach Belém by tram 15E or bus if the tram is too crowded (which happens often). The Mosteiro dos Jeronimos is probably the number 1 thing to see in Belém. It's a beautiful extravagant monastery right in front of where the tram stops. Tip: don't get your tickets at the entrance of the monastery (massive queue), walk a little further to the entrance of the museum, buy your monastery ticket (which you can combine with the museum or other attractions) here with no queue, walk back to the monastery and skip the queue, you're welcome! The Torre de Belém at the waterfront should not be missed as well.
Pastel de Nata is the traditional custard tart pastry of Portugal and the home of these tarts is right here in Belém! You can find the Pastéis de Belém bakery next to the monastery; look for the crazy queue. The custard tarts are delicious, but don't worry, you can find them everywhere in Lisbon!
Alfama
Alfama is the old town of Lisbon and famous for its maze of narrow steep cobbled streets. Wandering through these narrow streets is just awesome. Great architecture, cozy bars, colorful buildings and a glimpse of the blue water in the distance. Very cool. Lisbon is just a very bright and light city; the intense Mediterranean sun contributes to this as well. The popular tram 28 brings you to Alfama and its magnificent viewpoint 'Portas do Sol'. The tram starts at Martim Moniz, but be prepared to wait, the queue at the tram stop is massive. It's very cool to see these trams squeeze themselves through the narrow streets.
You can find many bars and restaurants in Alfama. The Portuguese cuisine is typically Mediterranean, but with a lot more fresh fish. Sardines are a must to try. Beware of the appetizers which they place on your table without asking for it. You can choose to eat them and pay for them or send them back. For a more lively nightlife scene you can head to the Bairro Alto district. Endless number of bars to choose from.
Plazas
Lisbon has plenty of beautiful plazas scattered around the city. Praça do Comercio with its shopping street Rua Augusta and Praça do Rossio should not be missed.
Plazas are great for a cup of coffee and watch the world go by. I love to do that or maybe that's just me?
Daytrips
There are a few places which you can easily day trip from Lisbon. The fairy tale town Sintra should be on top of your list! I wrote a separate post about Sintra which you can read here.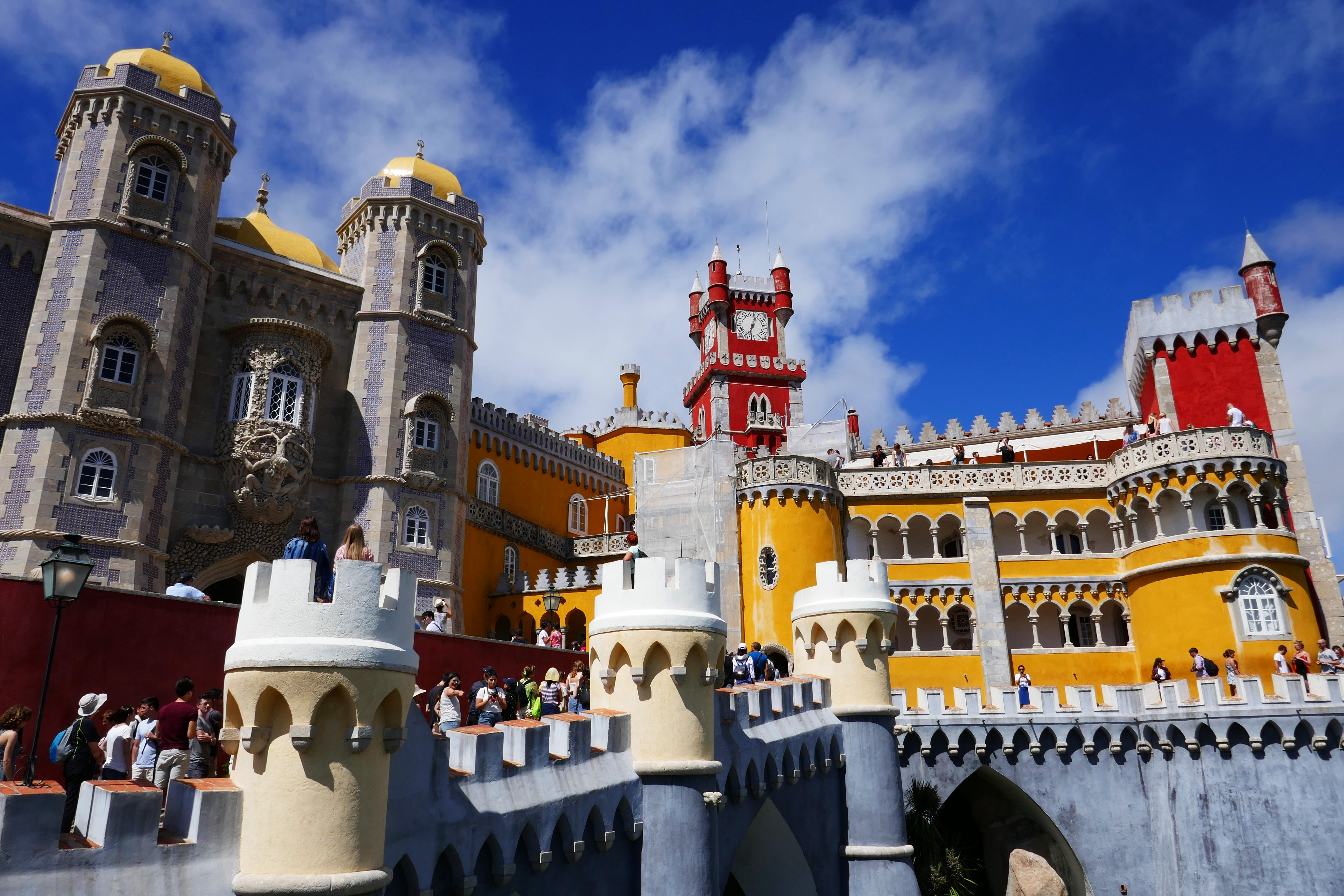 The beach of Cascais can be day tripped as well from Lisbon. I didn't have time to visit the beach, but if you do let me know how it was!
Lisbon is in my experience one of the best capital cities of (western) Europe. It has everything: traditional heritage, great architecture, pleasant weather, fabulous food, lively music, oh and the beach is just a short hub away! Safe travels!
Check out my Flickr album for more Lisbon pics!