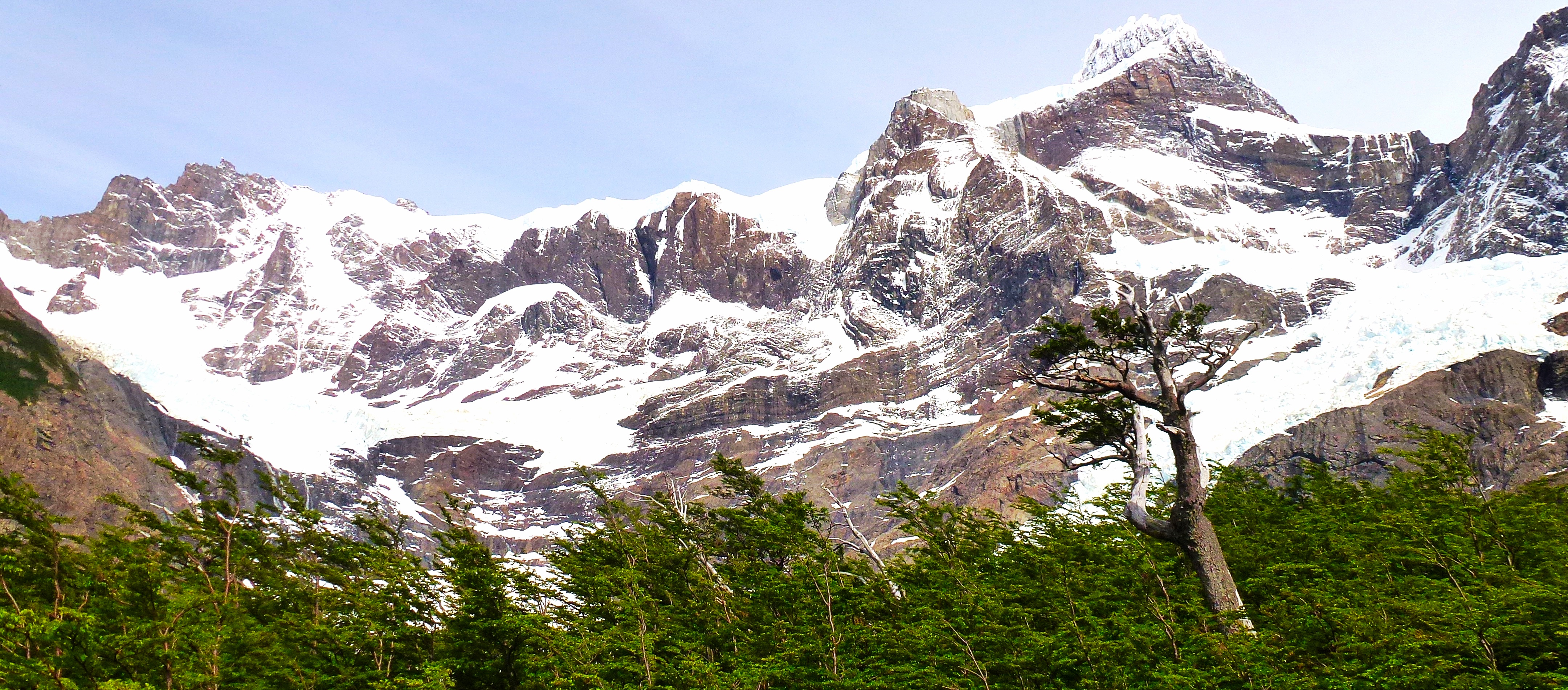 ---
Torres del Paine may simple be South America's finest national park. This park of 181.000 hectares has everything that represents Patagonia in its purest form. The granite pillars of Torres del Paine (Towers of Paine) dominate the landscape of this world class national park, but there are many more mind blowing landscapes which will give you the 'wow' feeling. Weather can be wild and unpredictable, with sudden rainstorms and hurricane-like gusts. Bring waterproof gear, a warm sleeping bag, a good tent if you plan to camp and plenty of food. You can fill your water bottle from the various streams in the park. The village of Puerto Natales is the gateway to Torres del Paine and a perfect place to rent or buy your (camping) gear. It takes 2 hours by bus to reach the national park from Puerto Natales. The national park has refugios (cabins), but to guarantee a spot you have to book well in advance, especially in high season (Dec – March). I met an awesome Dutch guy on the boat from Ushuaia to Antarctica and after we got back to the main land of South America we decided to hike the famous 'W' trek of Torres del Paine together. You literary walk in the shape of a 'W' during this trek with a highlight in every corner of the 'W'. The 'W' trek can be completed in 4 to 5 days. We opted to complete the trek in 4 days with 3 nights of camping.
Day 1
The first day of the trek starts at Laguna Amarga and brings you to the first highlight of the 'W': Mirador Las Torres. The route is relatively easy, just be prepared to walk a lot. You'll have to conquer an average of 22 km a day (achieved in roughly 8-9 hrs). The mind blowing landscape makes you forget about the pain in your legs. That's the power of nature!
We put up our tent at the camping site below Mirador Las Torres and after a quick dinner I went off to 'bed'. I slept like a baby that night!
Day 2
We woke up early the next day, because we knew that a long day of hiking was waiting for us. After breakfast we scrambled up the rocky hill to Mirador Las Torres. From this spot you have a perfect view on the 3 iconic Torres del Paine; one of the highlights of the 'W' trek. Unfortunately it was a bit cloudy that morning so we couldn't see the top of the towers, but nevertheless it was a breathtaking view!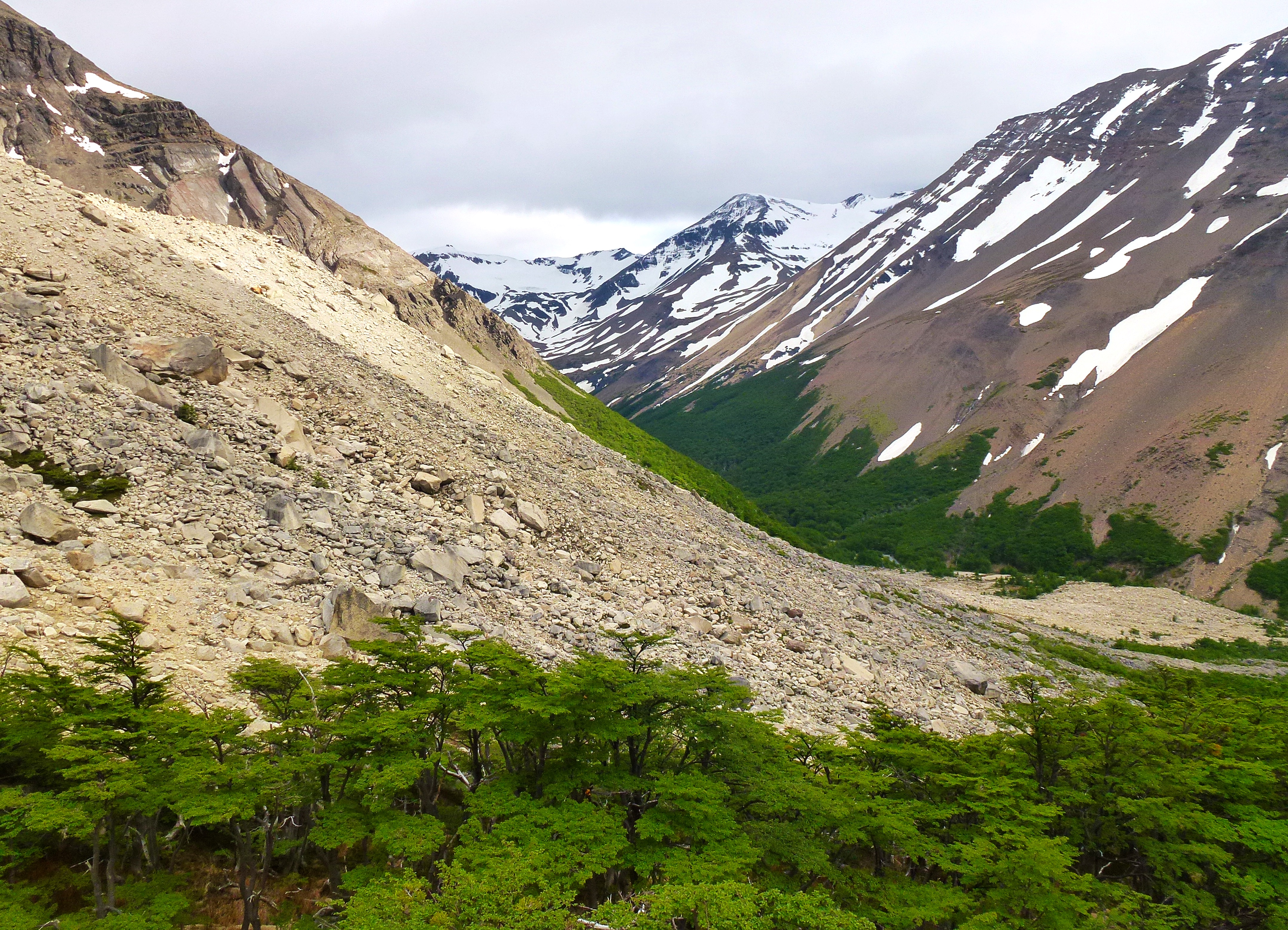 Beautiful snow caped mountains along the way.
We continued the trail towards our next camping site. The landscape is phenomenal, we passed by idyllic streams, green valleys, beautiful clear blue lakes and snow caped mountains.
After 10 hours of hiking we reached our camping site for the night. Tired, but very satisfied. It was such a fantastic hiking day!
Day 3
The landscapes you will encounter during the 3rd day are mind blowing. This is why I love Patagonia and hiking so much. We also saw quite some deer in this area.
The 3rd day was just epic! That night we experienced some harsh weather conditions. The hurricane-like gusts almost blew away our tent! The temperature got as low as 0 degrees that night, so I ended up wearing all my layers of clothes which I brought with me. Not the best night for camping!
Day 4
During our last day we continued the trail to Lago Grey. This stretch is moderate, with some steep parts. The weather conditions changed rapidly and within a few minutes we were hiking through horizontal rain and powerful gusts. The strong gusts made the raindrops feel like that my face was being scraped with razor blades. I literary had to hold on to some big rocks to prevent myself from getting blown off a cliff. The view onto the Grey glacier was well worth the struggle. After a while we saw and heard big chunks of ice breaking off the glacier, just perfect!
We took from our last camping site a boat and bus back to Puerto Natales.
The 'W' trek is one of the most rewarding multi-day treks I've ever done. The landscapes are simply breathtaking. Torres del Paine is with no doubt South America's finest national park.
Check out my Flickr album for more Torres del Paine pics!
---